Pest Control Liverpool
#1 Pest Control Specialists in Liverpool
Treating the pests in the right manner and with the right solution is very important as applying the wrong method may not give the best result. These nasty creatures breed very quickly and sometimes may become unstoppable. So if you are facing pest problems and need a good and effective solution then do not think twice and hire us. Our Pest Control Liverpool Specialists hold rich experience in the pest control industry. We have well maintained our records of providing outstanding pest control results to our valuable clients. Our entire staff is well trained and experienced to thoroughly remove the pest from any type of place. Moreover, our service is quite affordable. So no more thinking, just call us on 02 3813 8559 and get your booking confirmed.
02 3813 8559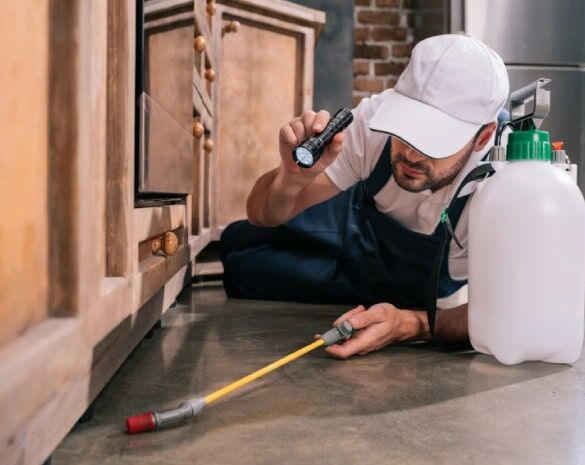 Emergency Pest Control Service In Liverpool
Your place sometimes might need emergency pest control so we are always available. Our team is very dedicated and works 24*7 to provide the best emergency pest control service. The best thing about our service is we do not charge a single penny extra for offering the emergency service. We have been in this industry for many years now and have well maintained a record of delivering a quick and outstanding emergency pest control service in Liverpool. So if you need urgent pest control then do not hesitate to call us. We will be happy to serve you.
Avail Our Professional Pest Elimination Services In Liverpool
We Provide You With The Comfort In Knowing That Your Home/Business Is Pest-Free
If you are having problems with wasps, rats, termites, ants, or possums, etc. you can arrange a Liverpool pest control service visit. Local Pest Control Liverpool focuses on resolving your pest problems within 24 hours of calling us. Our pest control Liverpool team is always active in pest management services.
Residential Pest Control Liverpool
Saving your homes from nasty pests is important. House pests like- roaches, rats, flies, fleas, moths, birds, borers and spiders can cause heavy damage to both property and health. Our residential pest control service in Liverpool is famous for its long-lasting results. We send professionally trained pest controllers who identify the issue and offer the right solution for it. We moreover make use of eco-saving materials, pesticides and fumigants to keep pests away from your property. As Liverpool's most comforting pest removal company, we have been servicing thousands of local residents. You can call us for home pest control Liverpool service in residential homes, private properties and societies, etc.
Commercial Pest Control Liverpool
As Liverpool's biggest commercial pest control business, Local Pest Control Liverpool is able to safeguard your operations and brand reputation from creepy pests. We have Certificate III in Pest Control. Our Commercial Pest Control Liverpool team offers the highest level of reassurance, risk management and responsiveness to clients for single and multi-site operations. Through our customized pest treatment plans, we aim at helping your company meet exact standards for safety, health and cleanliness. By using advanced technology, our pest controllers protect your customers and employees from pest dangers. Moreover, our pest control Liverpool NSW team uses sustainable pesticides and sprays and offers eco-friendly service.
Top Quality Pest Management Service That Will Protect You 24/7
Whilst our 24 by 7 reach, which extends to the entire city of Liverpool, helps us to support you in any type of pest control needs. Our local pest controllers can benefit you with affordable services. For us, service quality matters the most. Therefore, you can be assured that you will receive a pest management plan that is highly effective. Our pest extermination staff is friendly and punctual. We listen to your pest concerns carefully and patiently. Then, we deliver you the best pest control and removal service accordingly. You moreover get service on the same day of calling us. We even take emergency pest control bookings in Liverpool. Call for more details.
Termite Pest Control Liverpool
We make use of chemical and heat-based treatments for termites. To safeguard your wooden belongings from white ants, call us today!
Rodent Control Liverpool
Having naughty rats? Are they messing up with your items? If so, call us up for an effective rodent control service, at any time.
Ant Control Liverpool
Ants often spoil foodstuff, especially sweets. If you are observing ant colonies or a group of ants in food items, appoint us for ant treatment service.
Mosquito Control Liverpool
Mosquitoes are a major issue in Liverpool. If you are fed up with the buzz of mosquitoes, gain peace of mind with our fast mosquito control. We share professional advice on how to prevent mosquitoes too.
Flea Control Services
Have fleas issues? Unable to treat them yourself? Call us for professional flea extermination. Our flea pest control service is affordable too.
Moth Control Treatment
Have holes in clothes? Yellow patches? If so, you must schedule a detailed moth inspection and removal with us.
Best Spider Control
Does the look of spiders scare you the most? If you are spider phobic and need immediate spider control, we can help. Our company provides emergency spider removal service in Liverpool.
Cockroach Control Liverpool
Once entered, cockroaches never stop multiplying. So, if you are noticing any number of roaches, hire us for a quick cockroach control service.
Bed Bugs Control Service
We can help you achieve mattresses free from bugs. We have the best technology tools and skills to remove bed bugs in a safe manner. To achieve a bedbug-free property, dial us on our toll-free number!
Expert Bee Control
We suggest you stay away from bees as much as possible. On detecting a beehive, you must appoint a professional bee removalist. We safely catch and relocate bees far away from your place.
Flies Control Service
Stagnant water is a source of flies. If the flies are out of your control, dial us. In Liverpool, we provide effective and efficient flies control services.
Silverfish Control
We know how creepy a silverfish can look at night. Usually seen in darker areas, these pests are finding spaces in your homes to live in. To make your place unfit for silverfishes, call us. We provide the best silverfish barriers and prevention services.
Liverpool Pest Control and Inspection Available With Same Day Service
Are you searching for a pest inspection & control service to keep your pets and family safe from pests? Well, our environmentally friendly pest treatments and inspection services are specially developed to give you a pest-free property in Liverpool. Whether you need end-of-lease pest control, or you need a pre-buy inspection for pests, we can help. Our company offers highly effective and fast pest inspection & removal approaches that bring you the peace you expect. So, if you wish to add long-term pest protection to your home/business, call us. Even better, we provide all of our pests inspections, treatments, and removal services on the same day of booking! Feel free to ring us for same-day pest control in Liverpool.
Available
24*7 To Assist You
Highly-skilled
Technicians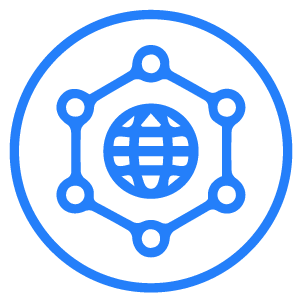 Hassle-Free
Procedure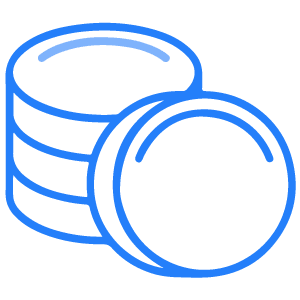 Affordable
Price

BOOKING
Two simple steps for booking are calling us on the given number or submitting the contact us form.

SCHEDULE
We will provide you with a schedule after you confirm your booking for the service.

AT SERVICE
Our experts will be there at your place at the given time to provide the service.

Location: Liverpool, NSW 2170, Australia
FAQs
Does your company provide emergency pest management services?
Yes. Our company provides the best-responsive emergency pest control services.
Do you provide same day pest control services?
Yes. We provides same-day pest control services which are environmentally friendly and includes treatments for a pest-free property.
Why should I choose you for pest control services?
We ask for pocket-friendly prices for pest control services. Moreover, we have advanced expertise in the pest control services we deliver. Secondly, we are fully licensed and provide pest control services.